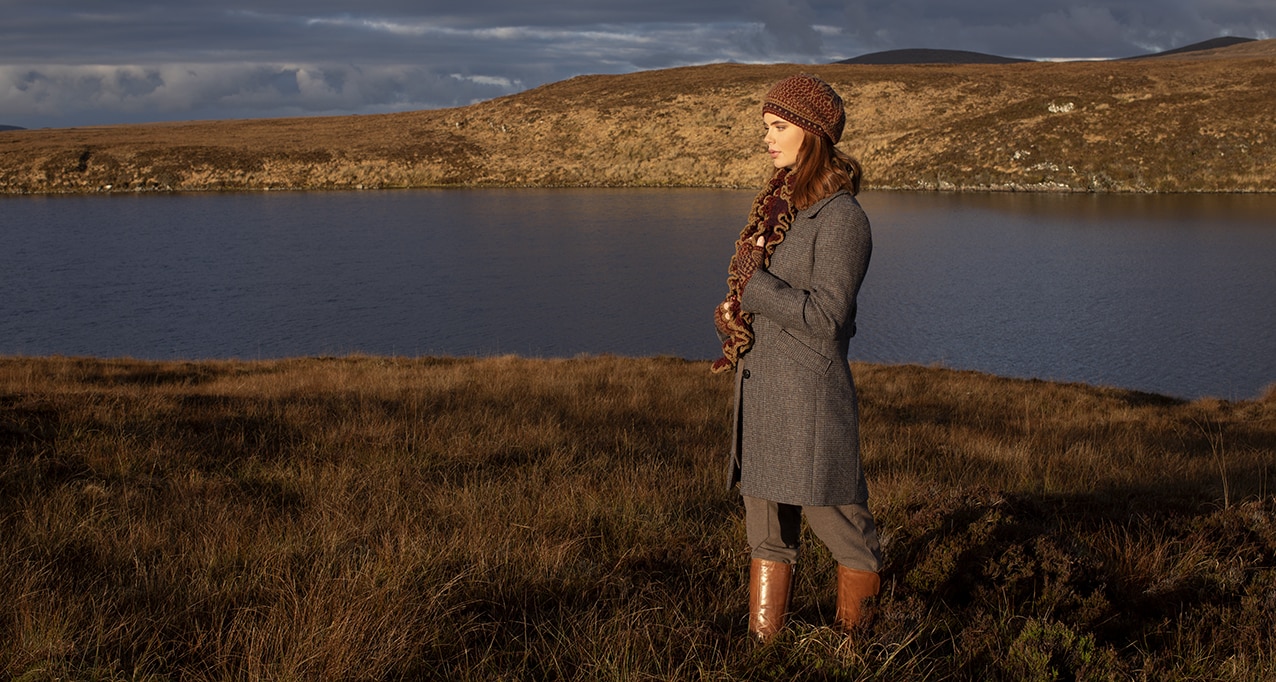 The Briodag is an ideal accessory set to style as you can choose your own colours to match a favourite coat or jacket. It is also perfect with other finished projects, such as pullovers or cardigans. Here you can see the Briodag with a variety of stylings.
This first look shows a pair of fawn wool, belted trousers teamed with a soft brushed cotton tartan shirt, high leather boots and a Harris Tweed coat. The Briodag provides the finishing touch to this stunning winter outfit.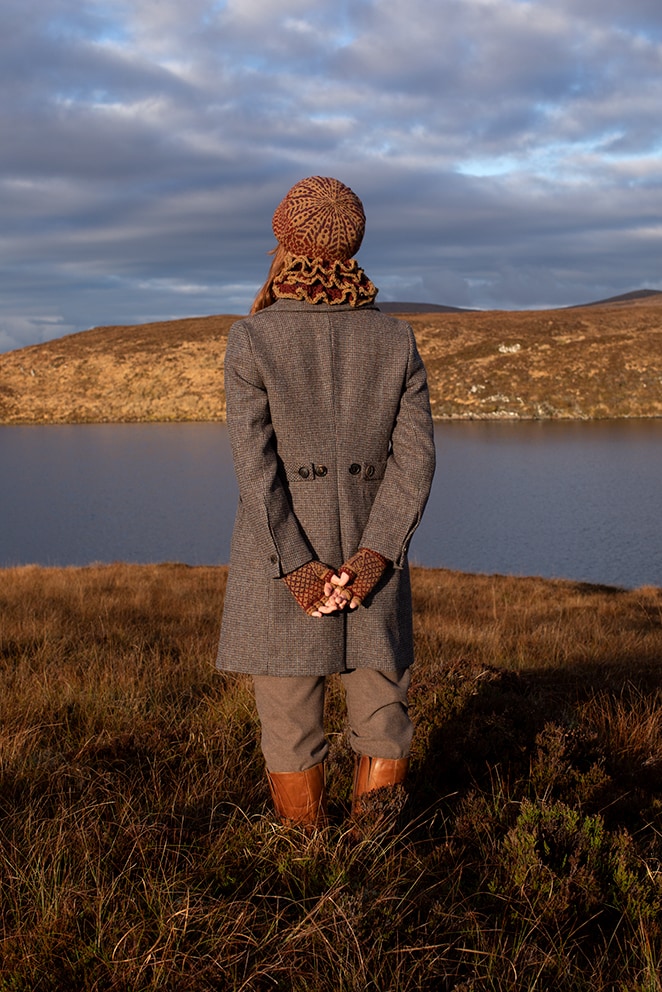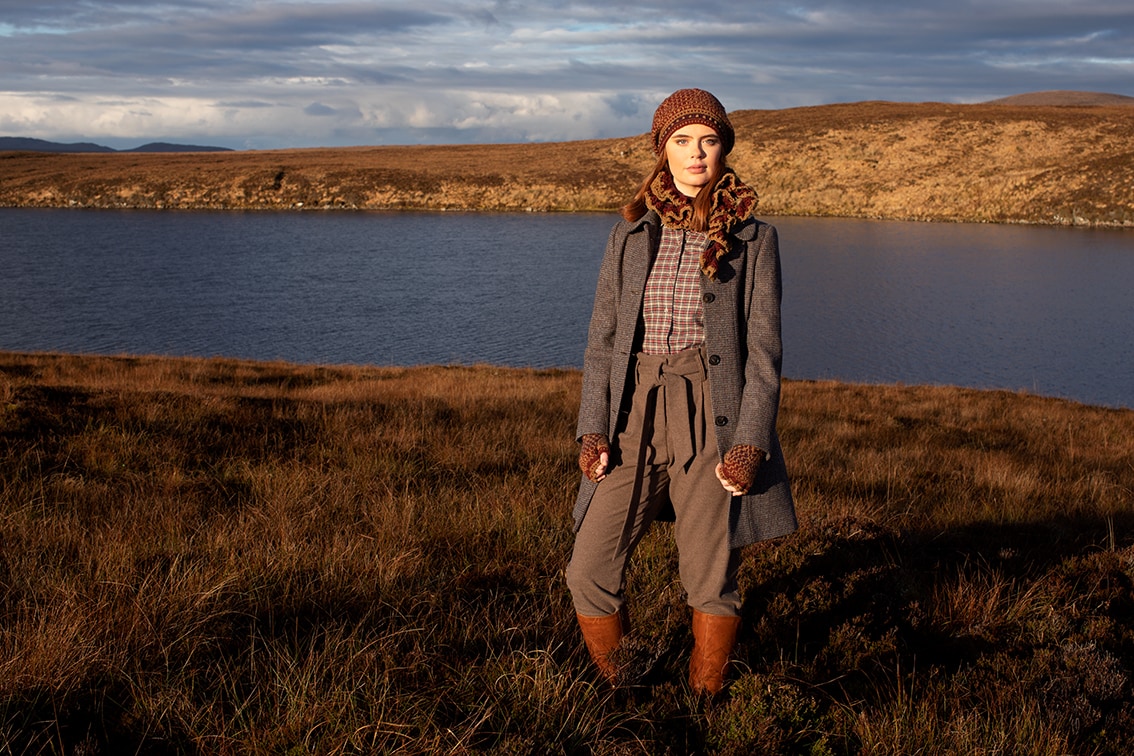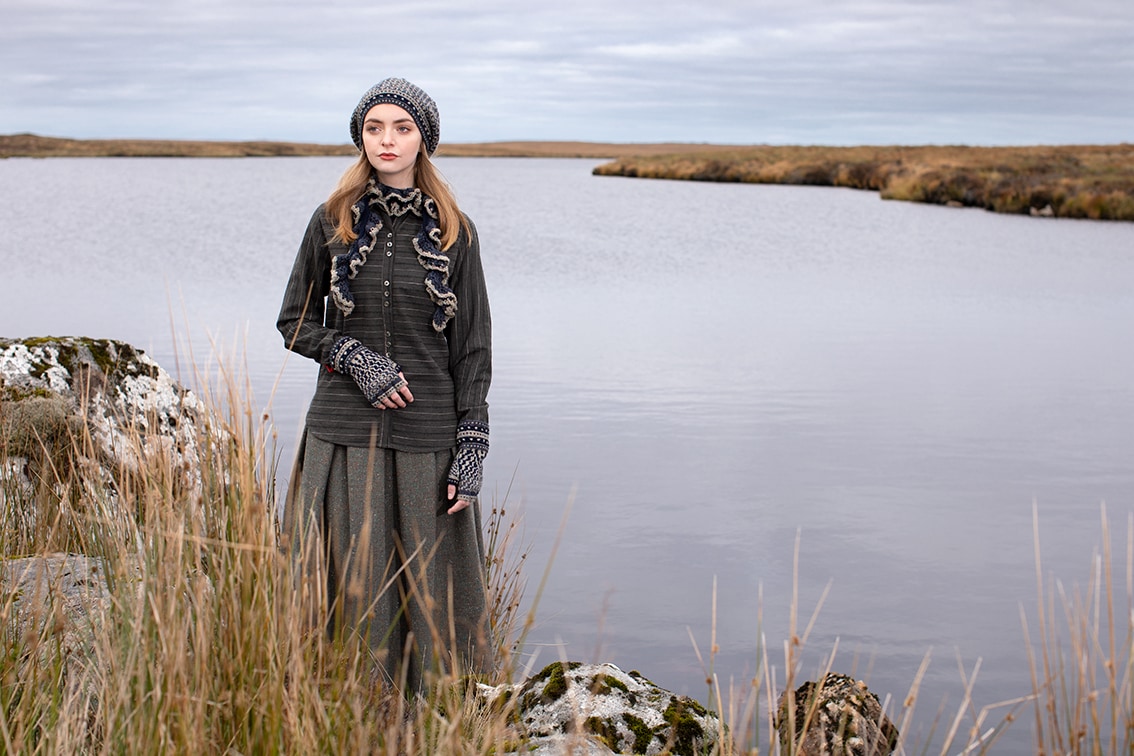 For milder days, a green Harris Tweed skirt and cotton striped shirt pick up the colours in this Briodag Set.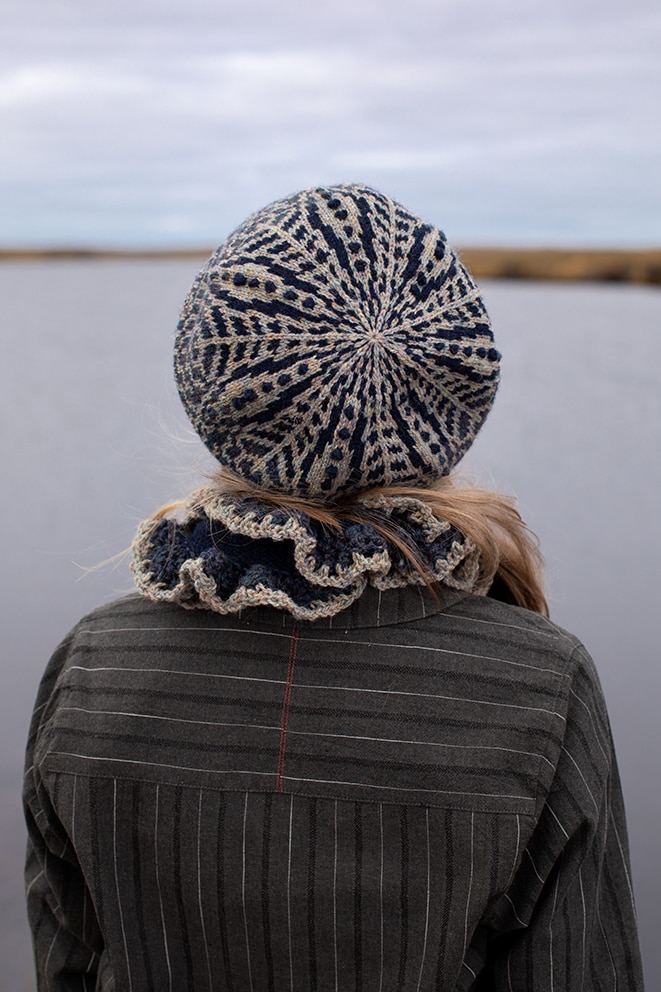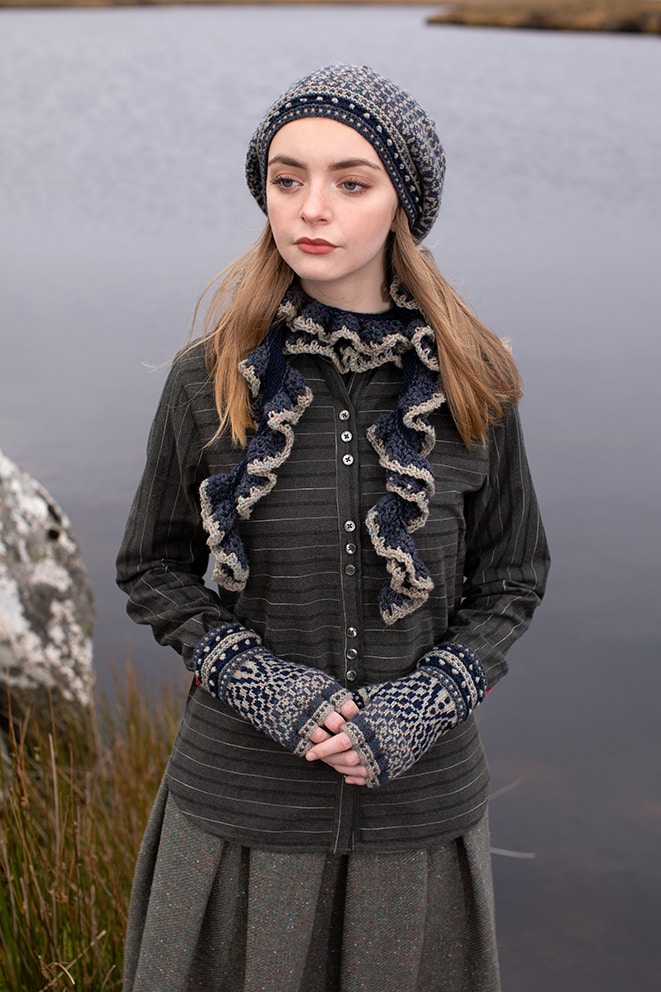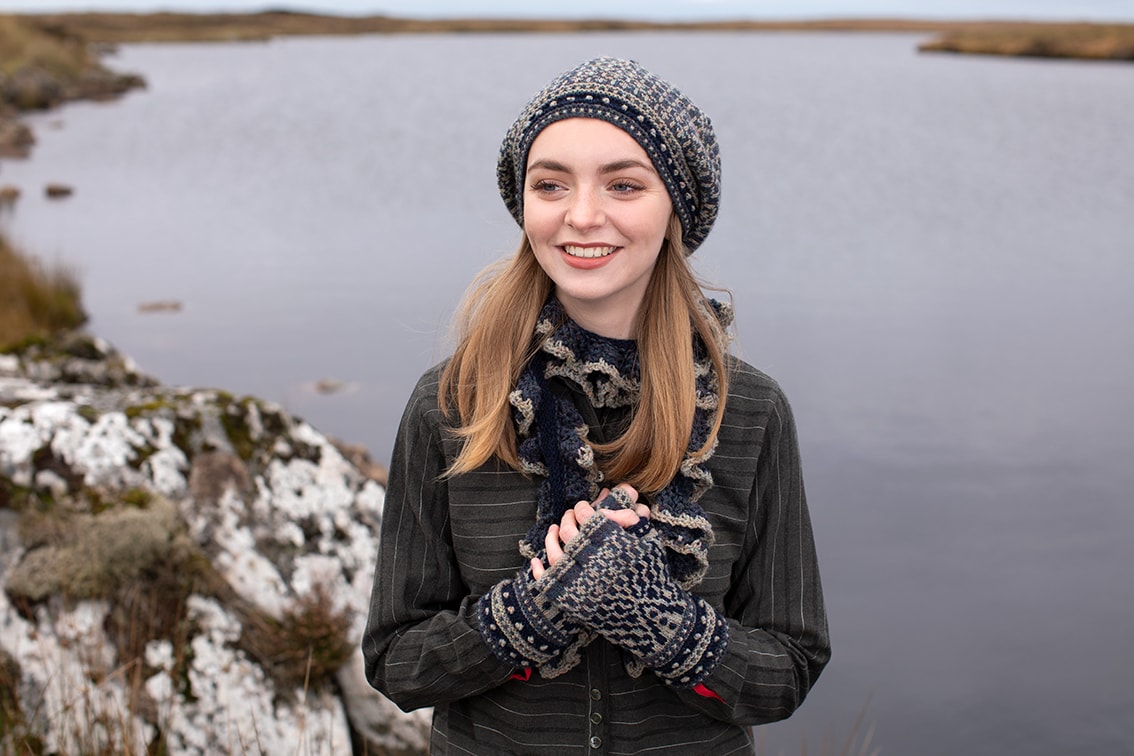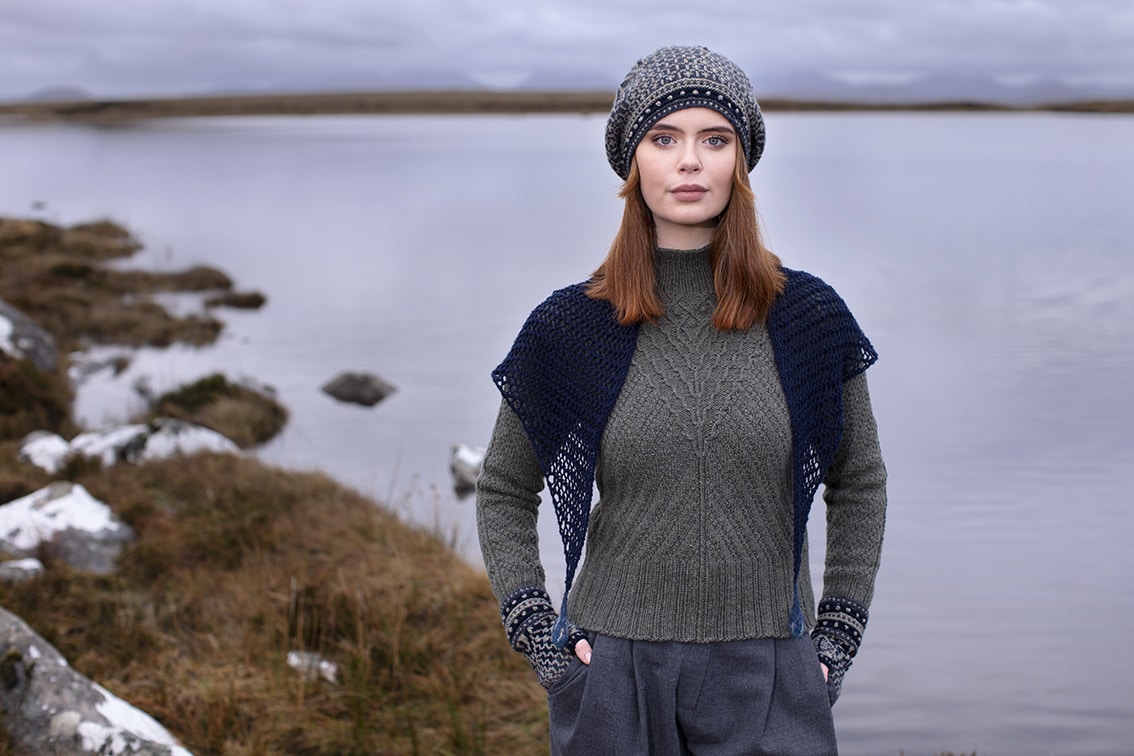 If you want to show off all your knitwear at once, a pair of simple grey wool trousers is perfect with a Staran in Sea Ivory, the Kelpie's Tears in Kelpie, and the Briodag Hat and Gloves patterned in Pebble Beach on a Selkie and Kelpie background.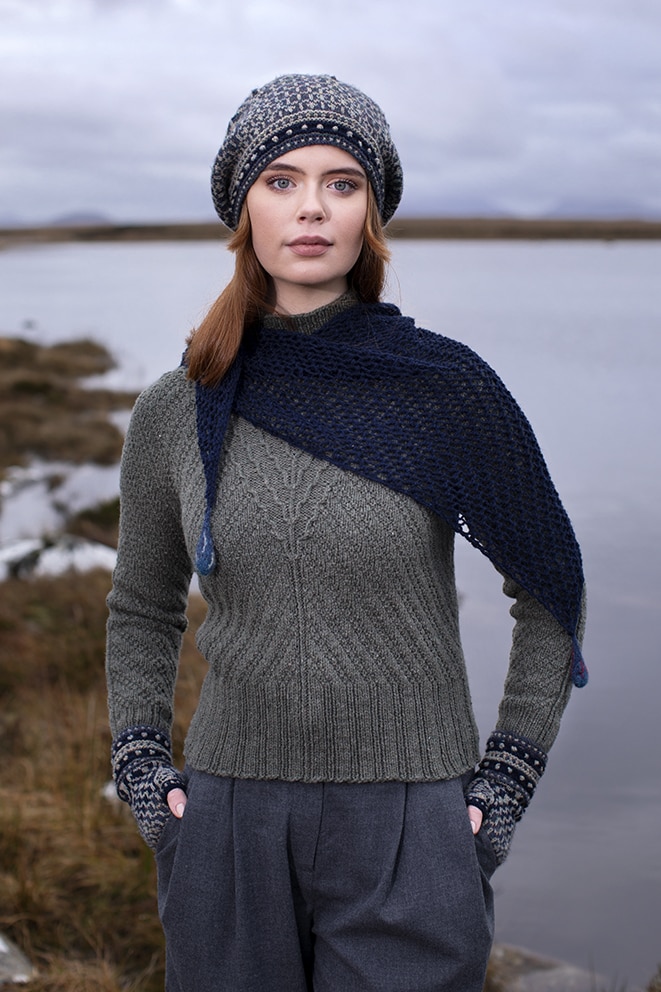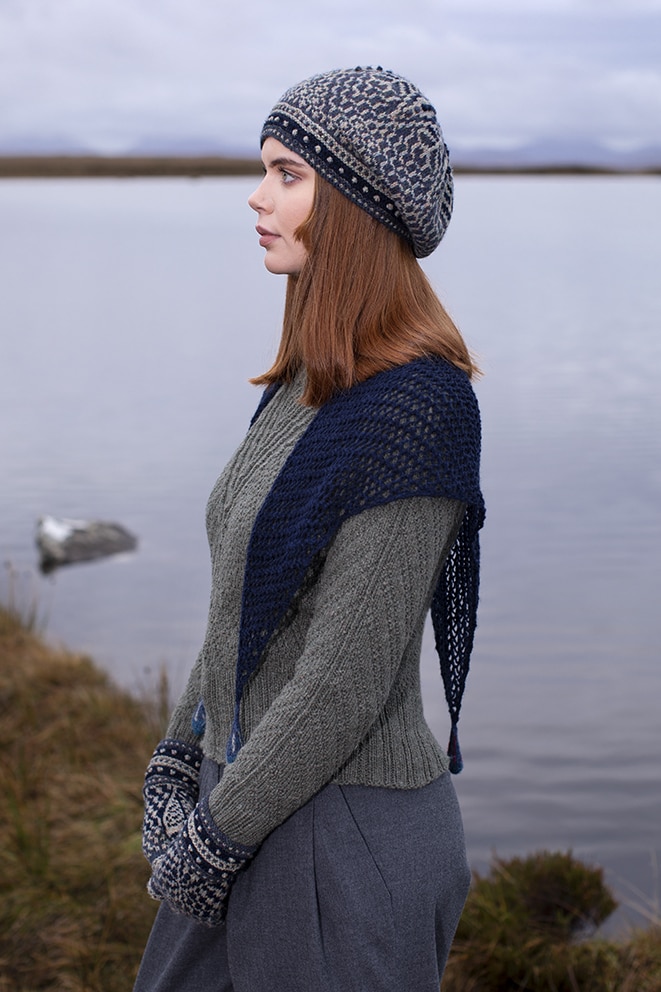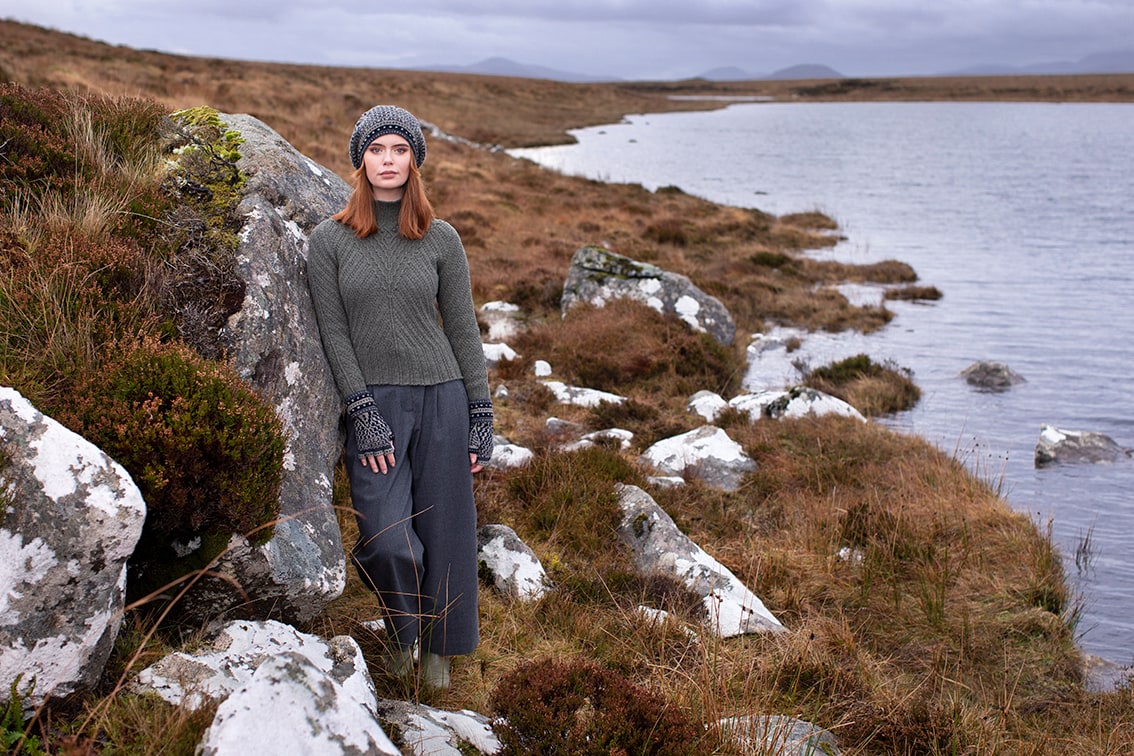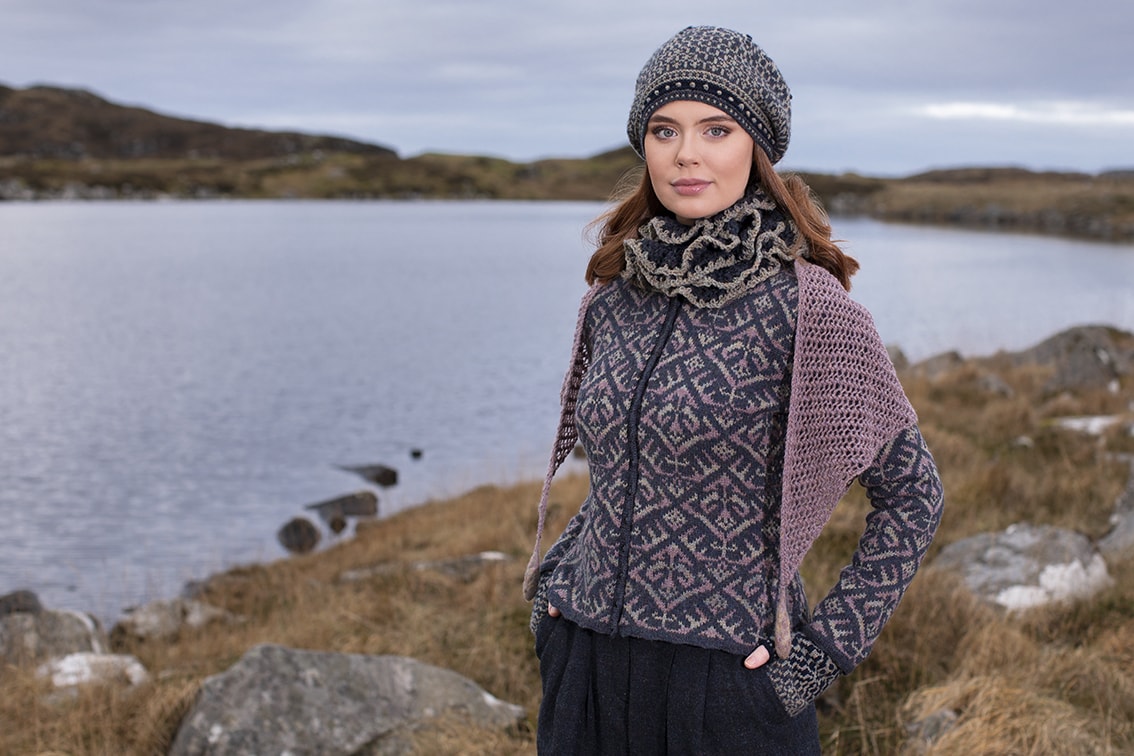 This outfit shows how different patterns and textures can work together. The Elizabethan Jacket in Selkie, Driftwood and Pebble Beach, teamed with a Kelpie's Tears in Driftwood adds a touch of warmth to the Briodag colour palette.