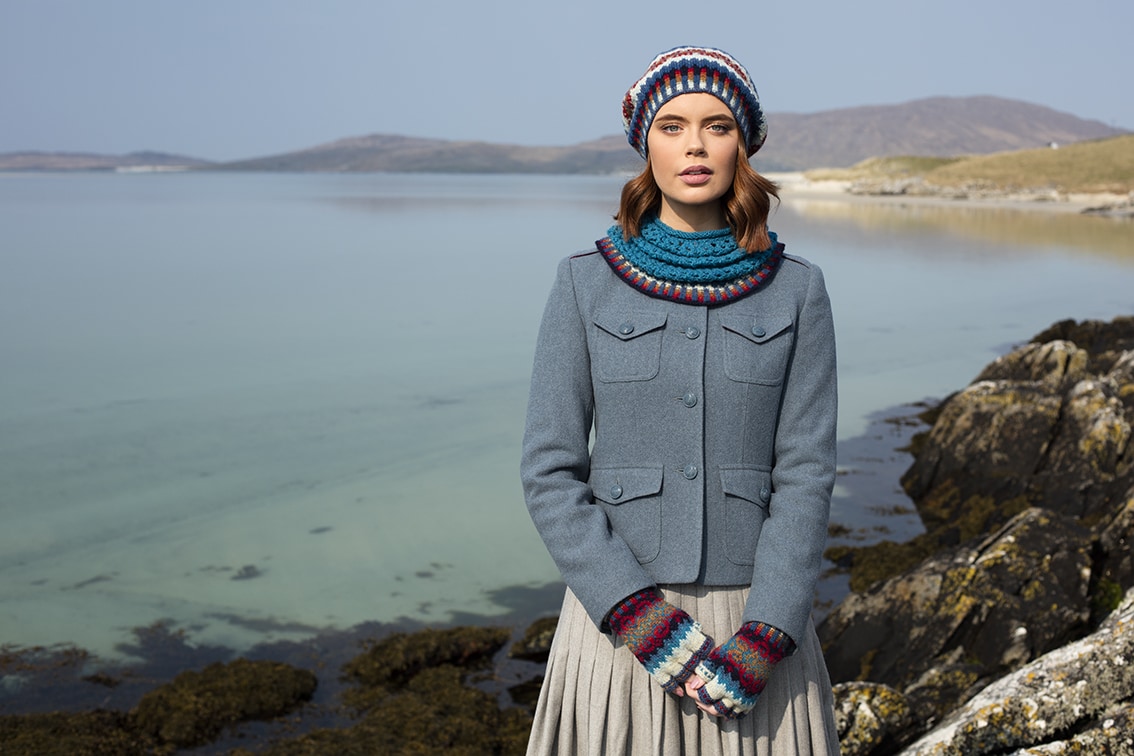 Once you have completed your Briodag Set you will have the skills to tackle any of our stranded hat set designs. Try out a Wave Hat Set for another beret and fingerless gloves, and an openwork cowl knitted in the round.
Expand your hat shapes with the Damselfly Hat Set. This set comprises a beret, a close-fitting hat, hand warmers and fingerless gloves, and is available in three different colourways.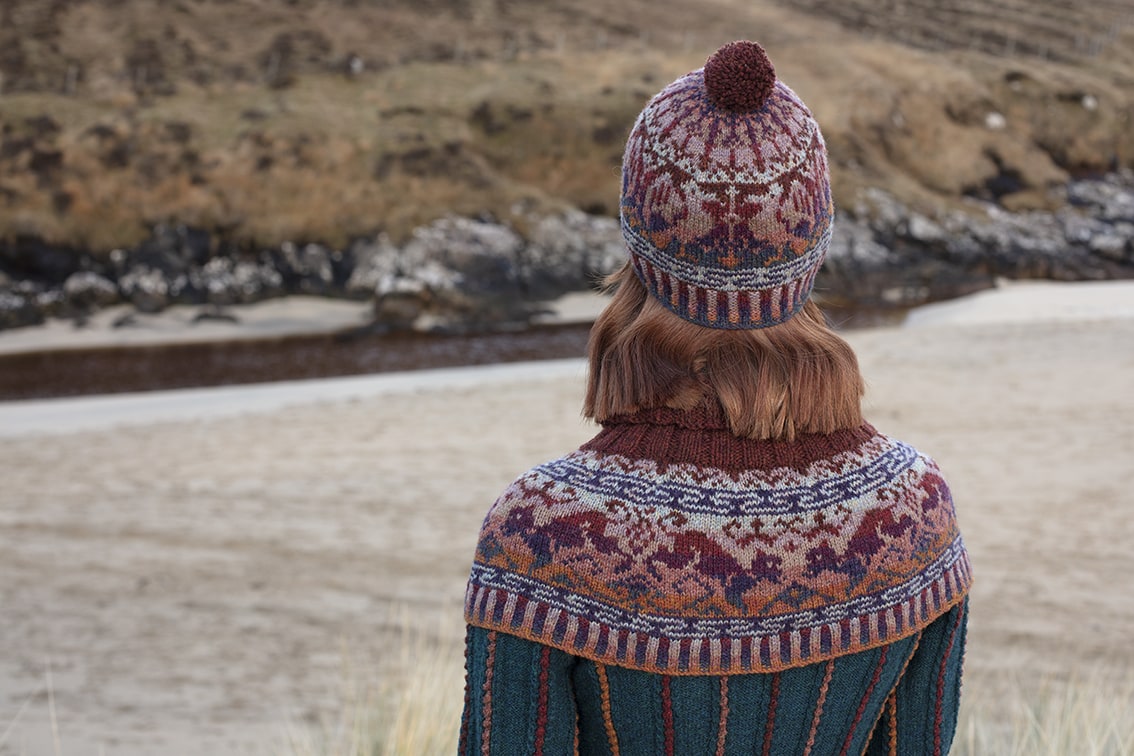 The Marina Hat Set gives an opportunity to try out a steek on a small scale in the button-up collar.