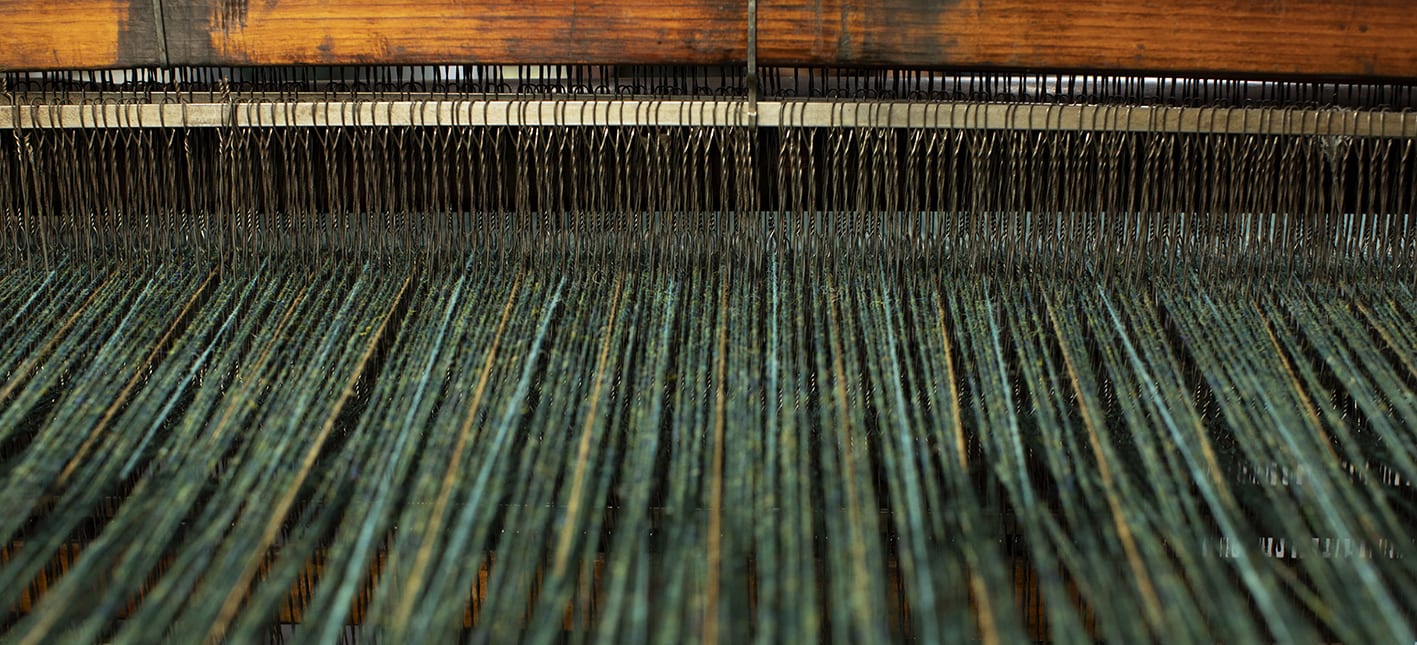 Lapwing Tweed by Adabrock Tweed
For the Lapwing Collar shoot at Glencoe we wanted very specific styling to show how lovely the collar looks with a coat or jacket. It really is the ideal replacement for a scarf; it is easy to take on and off and it won't be snatched away from your neck by the wind. For the green collar we decided that a long, fitted and slightly flared, collarless coat would be the perfect styling. We asked Adabrock Tweed to weave some Lapwing inspired Harris Tweed in green with hints of gold, turquoise and blue. In the video below you can see the Hattersley loom in action making a length of Lapwing Tweed.
You can also see the final coat, which was designed and made by Jade. It took 5m of single width (75cm) Harris Tweed to make this coat. It has a simple fitted shape with a pleat at the back and lightly puffed sleeves to emphasize the collar shoulders. The seams are finished in a turquoise silk and it is closed with extra large brass press studs, which are a lovely detail when open, but disappear completely when closed, simplifying the line of the garment. It is lined in a Liberty cotton fabric, and the same fabric was used to make a matching skirt.