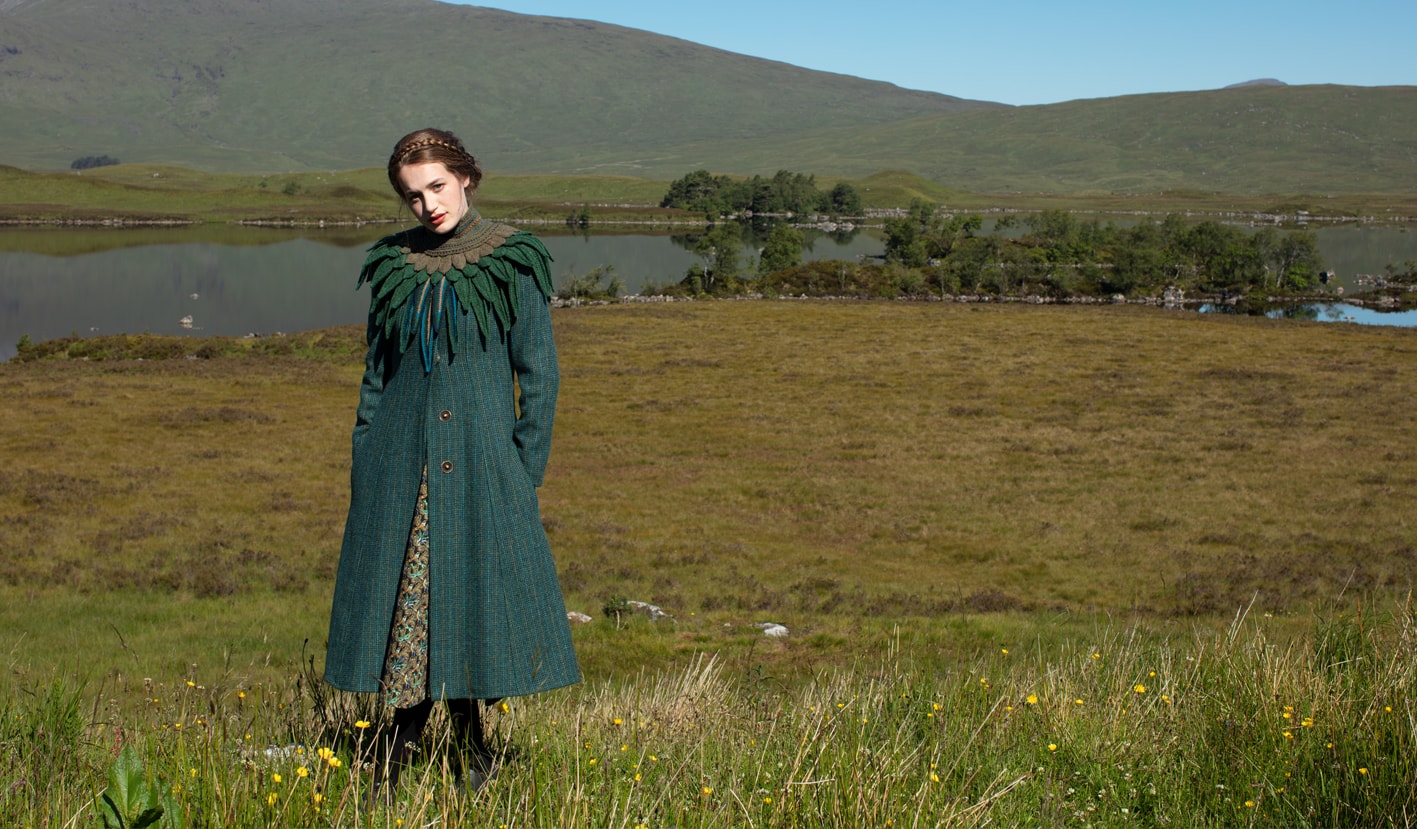 The Lapwing Collar is a very flexible design. Not only can you customize it by choosing your own colours, but you can style it in a variety of ways. As you can see above it looks perfect over a long fitted coat, with the neckline and feathers adding drama to the shoulder line.
For a more complex look Jade designed and made a fitted Harris Tweed jacket with a full pleated peplum and a grey draped and gathered bustle skirt. This adds further volume to outfit and empahsies and slims the waist.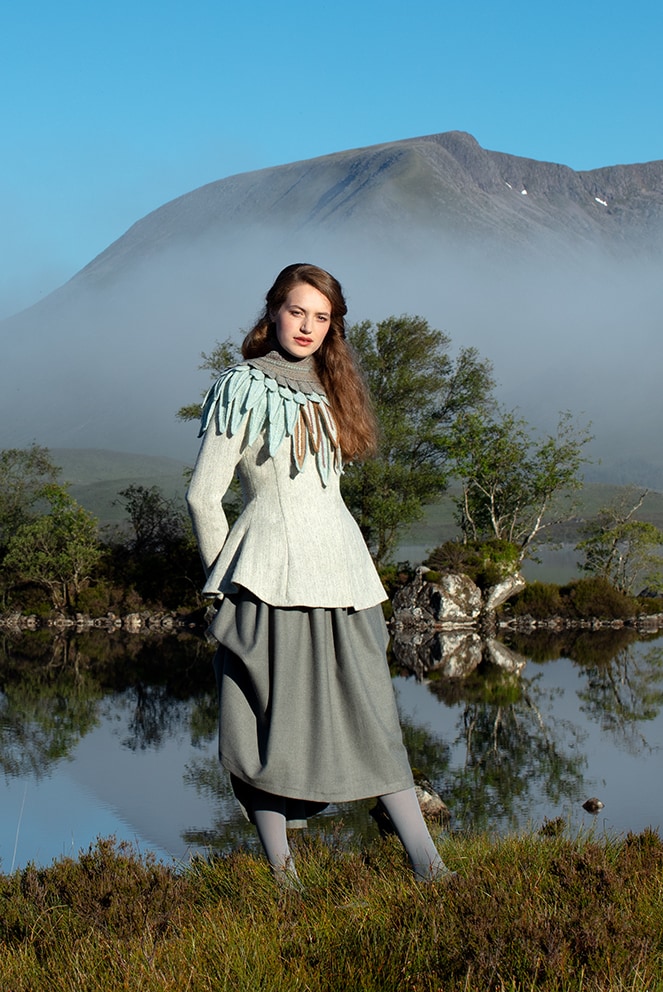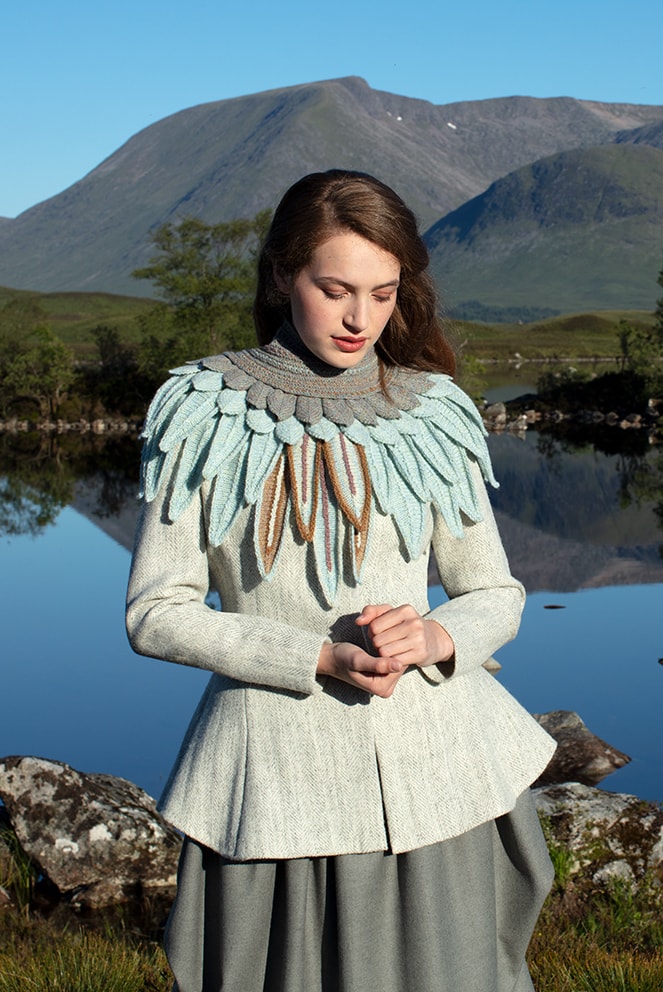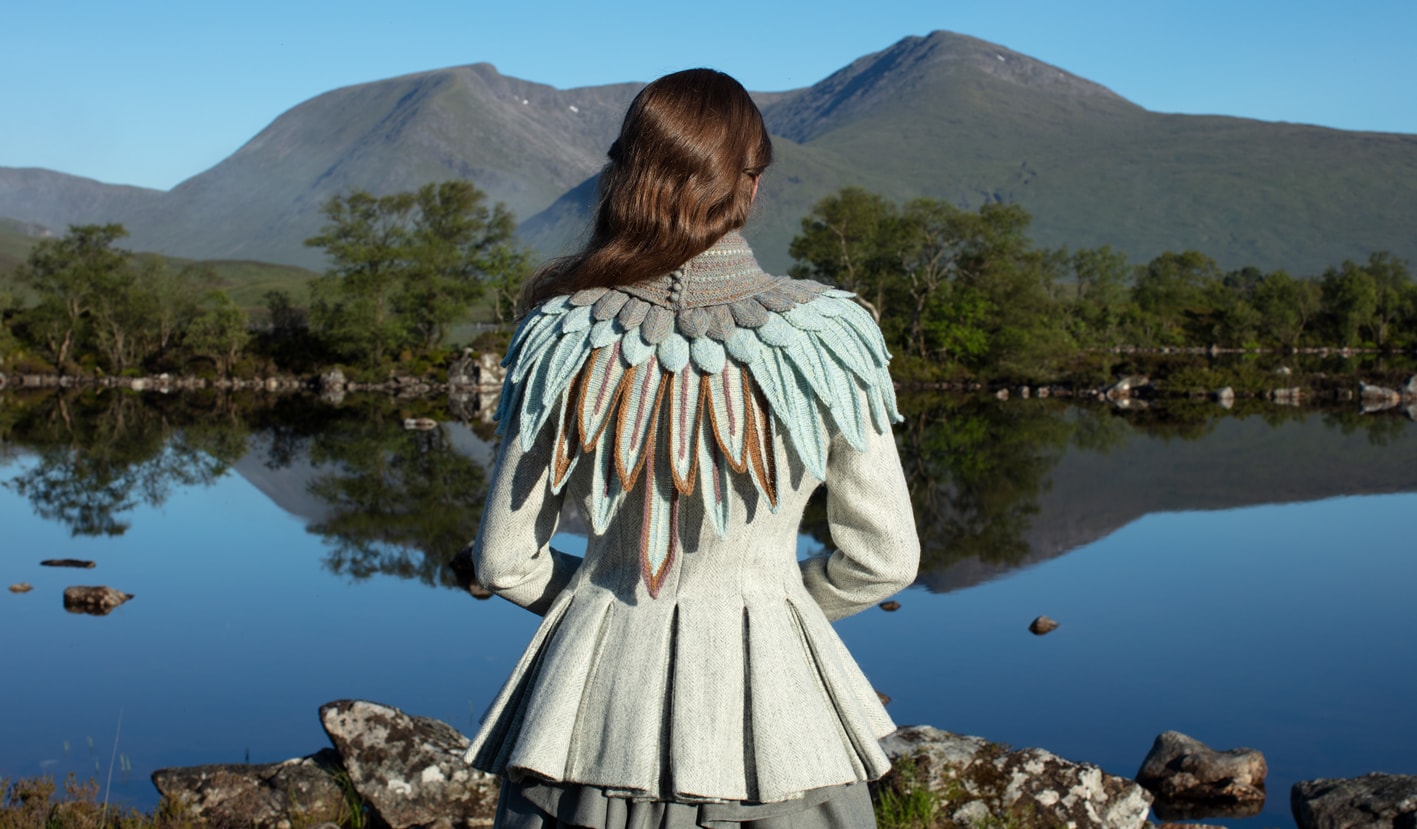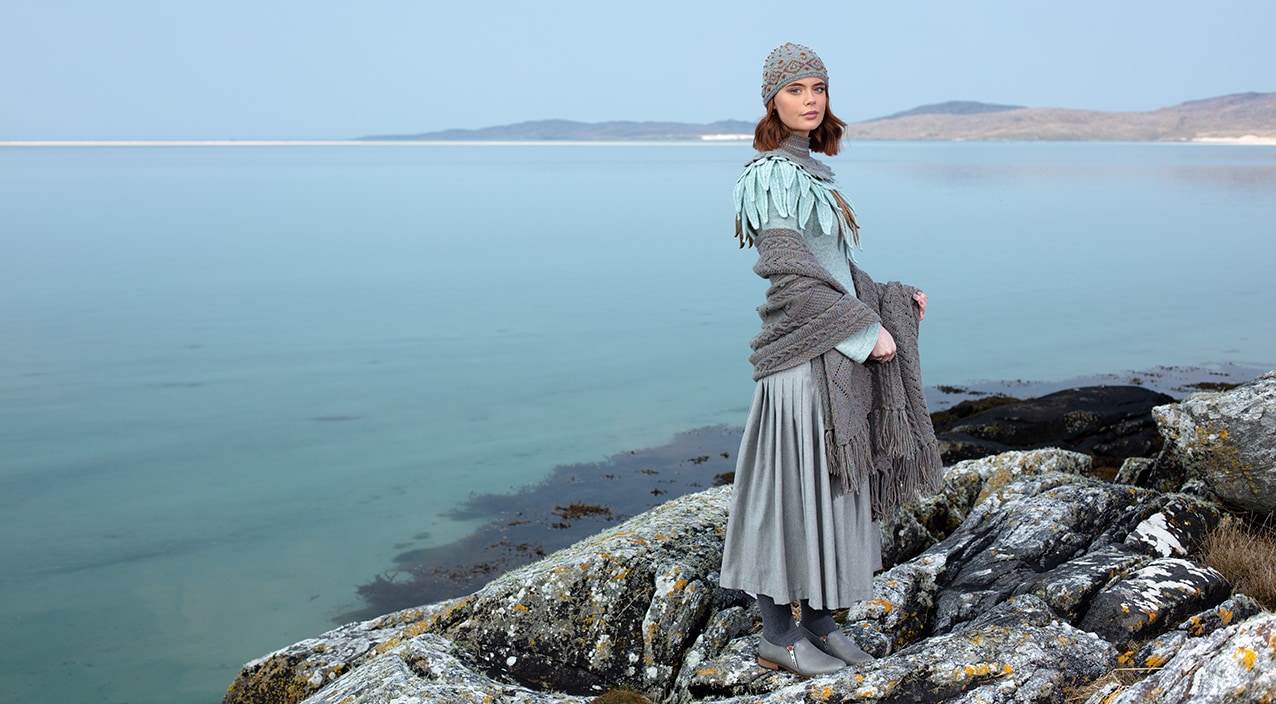 It can also be worn with complimentary knitwear. The Elizabeth I design is the perfect base for a Lapwing Collar, and can be made in the same colour as your main feathers, as shown here. We have also added in the Maidenhair Wrap in Pebble Beach and a matching Mountain Hare Hat to finish off the outfit. The Lapwing jumper is also a perfect match, and the felting and embroidery can be customized to your collar contrast colours.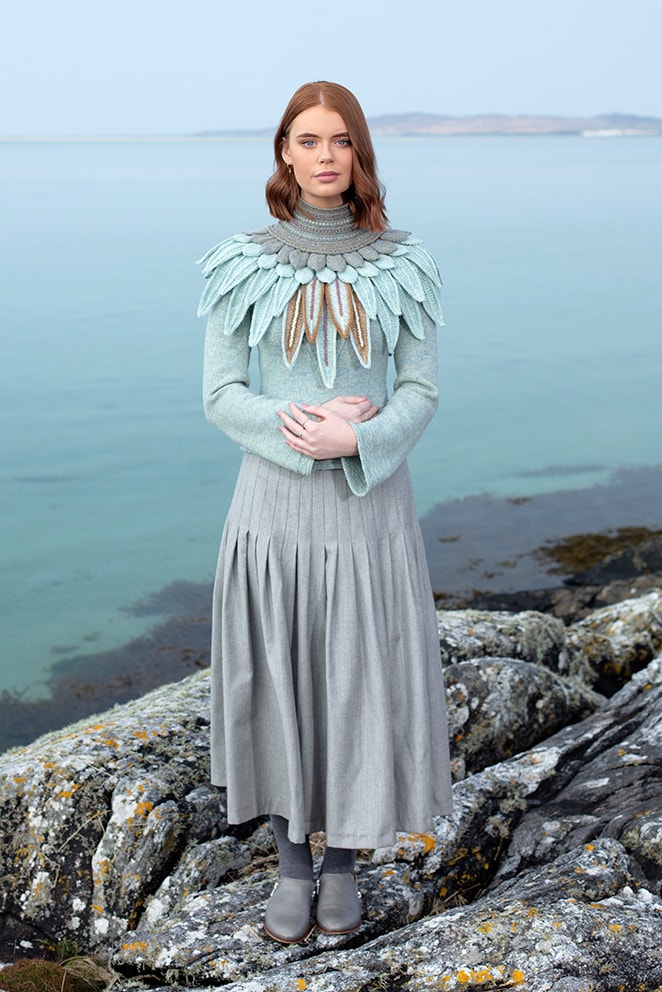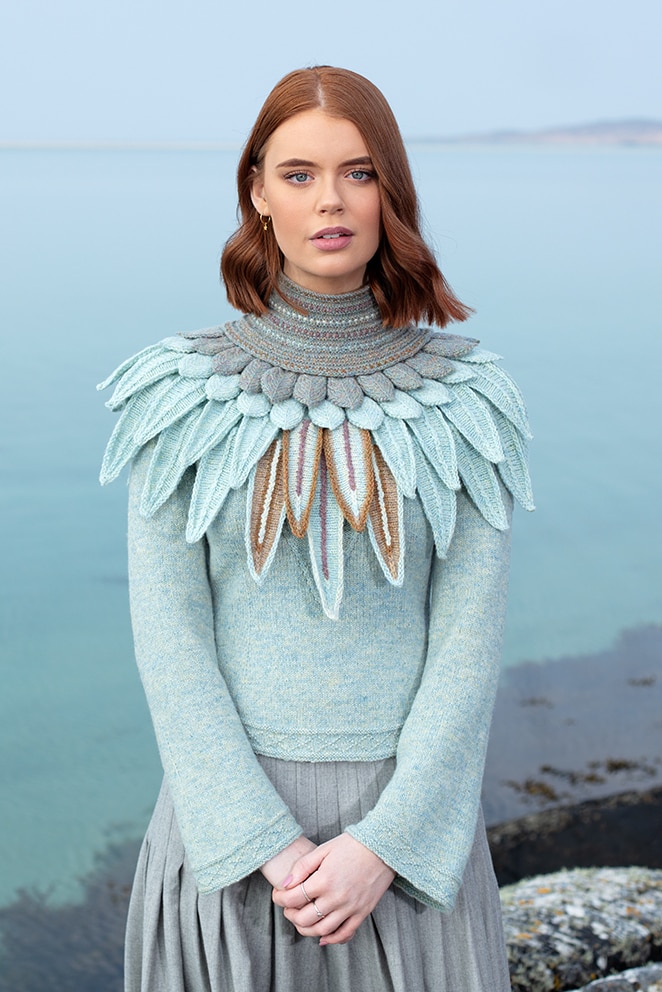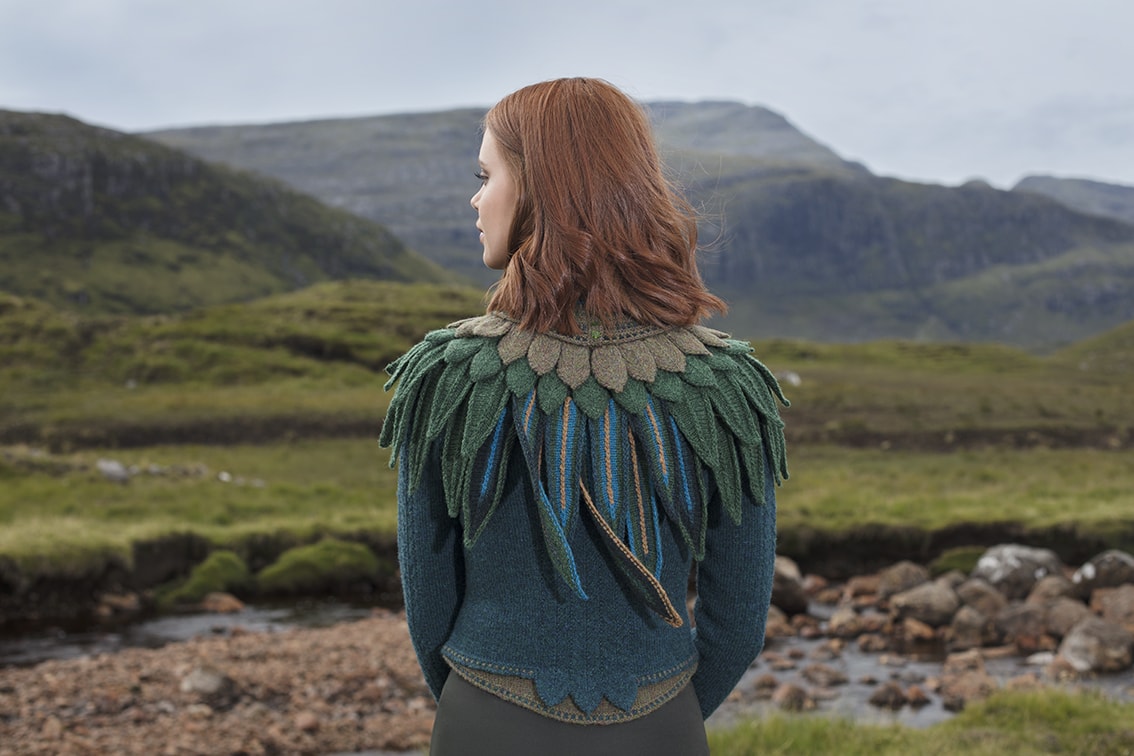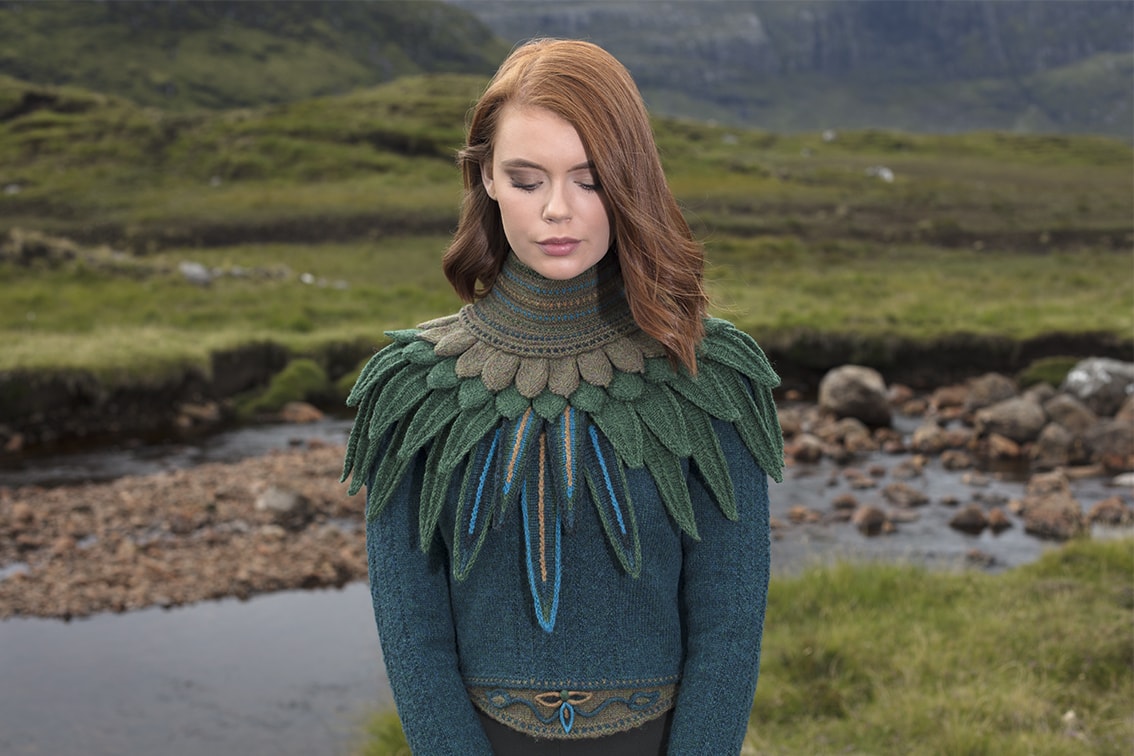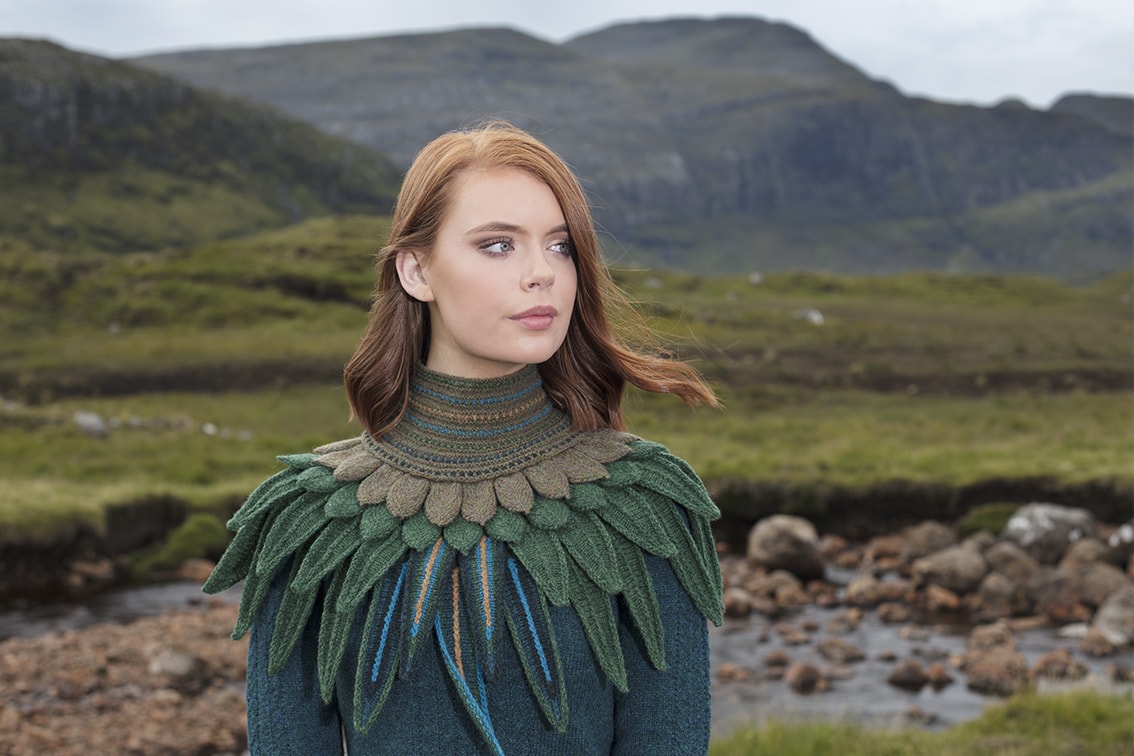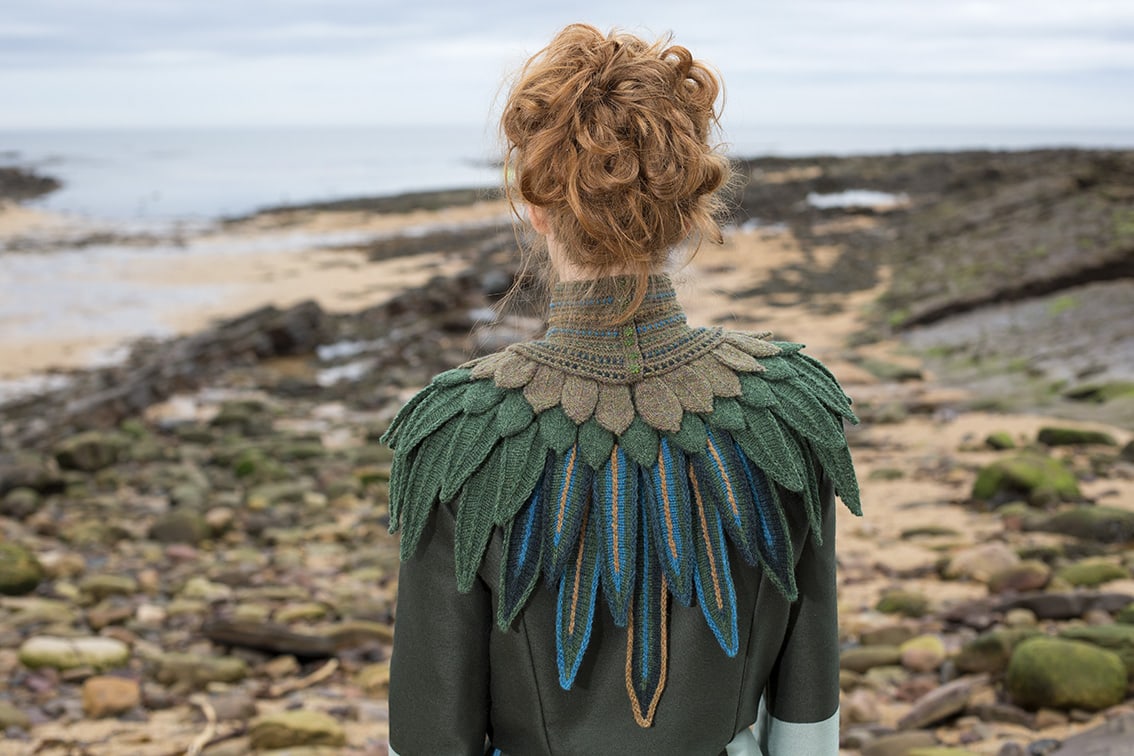 Striped fabric can also be used to further emphasize the vertical feathers. This wool striped fabric has been made into a mid-length wrap skirt, with the selvedge worked into the hem of the design. The remaining fabric has been used to make a matching fitted and cropped jacket.