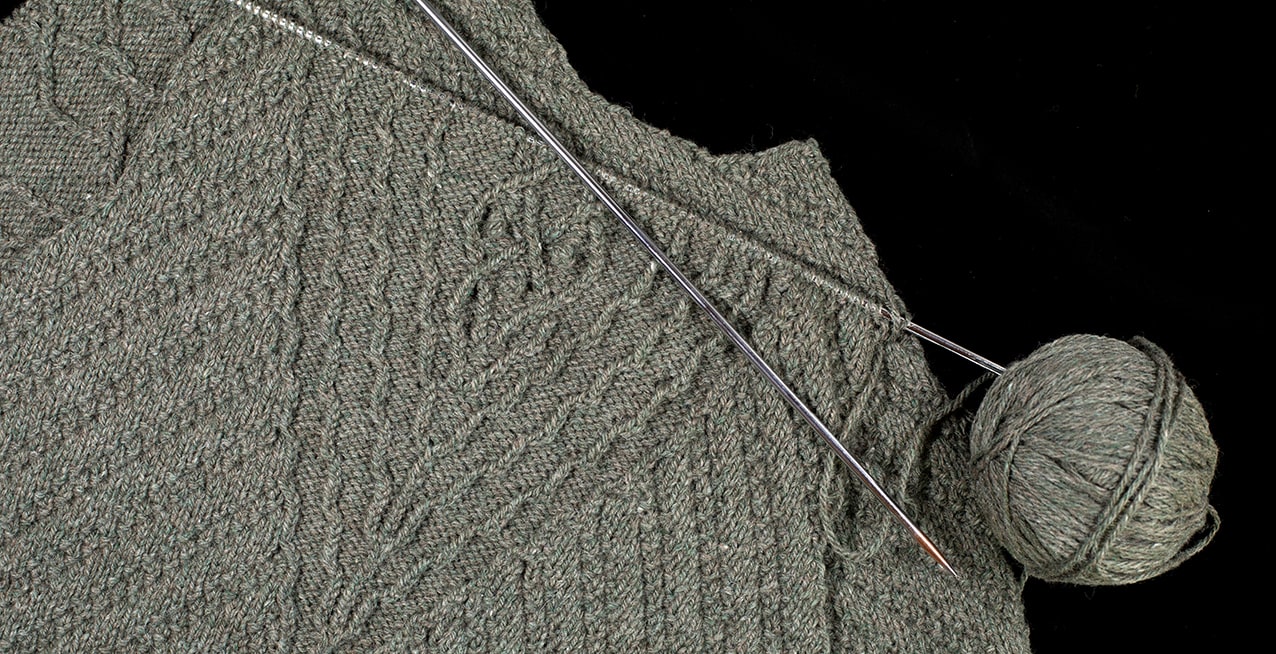 If you know how to cast on, knit, purl, cast off to an even tension, and you have knitted a  basic garment, then the Staran is an ideal next project to develop your techniques. In the Staran video class you will learn how to:
Read your charts and your knitting.
Knit and purl twisted stitches.
Cable with and without a cable needle.
Cable with twisted stitches.
Set charted patterns.
Expand the travelling patterns outward while setting another charted pattern within.
Work a double increase.
Make a textured knot.
Decrease in opposing directions.
Cast off and decrease to shape armholes.
Shape a neckline.
Increase to shape a sleeve.
Decrease to shape a sleeve cap.
Block a garment piece.
Sew a seam.
Pick up stitches evenly for the neckband.
Cast off the neckband.
Darn in ends.
Set-in a capped sleeve.