Alice Starmore's Beginners Weaving Class shows you how to set up and weave using a rigid heddle loom and Hebridean 2 Ply yarn. This class is designed for use by complete beginners.
This class is entirely digital and contains no physical content. All class content is accessed online via our steek dot scot website so a computer and internet connection are essential to access the class. You will need a rigid heddle loom to use this class. The class contains 1 hour and 45 mins of comprehensive video tutorials. You do not have to watch them all at once – they are presented in small sections, allowing you to easily find and watch the videos relevant to whichever aspect you are working on. This means that you can focus your attention before moving on to the next stage.
This class will show you –
• The layout and terminology of a rigid heddle loom.
• How to set up the warp to a desired length using a warping peg for both a one colour warp and a plaid warp using more than one colour..
• How to work a plain weave.
• How to add in colours, weave in ends and carry colours up the side of the selvedge over narrow stripes.
• How to remove your web from the loom.
• How to full a woven sample.
• How to make twisted tassels and braids.
This class is designed for complete beginners who have not used a rigid heddle loom before.
This class does not contain any woven designs. An online set of design plans giving the directions for making 16 woven pieces can be purchased here.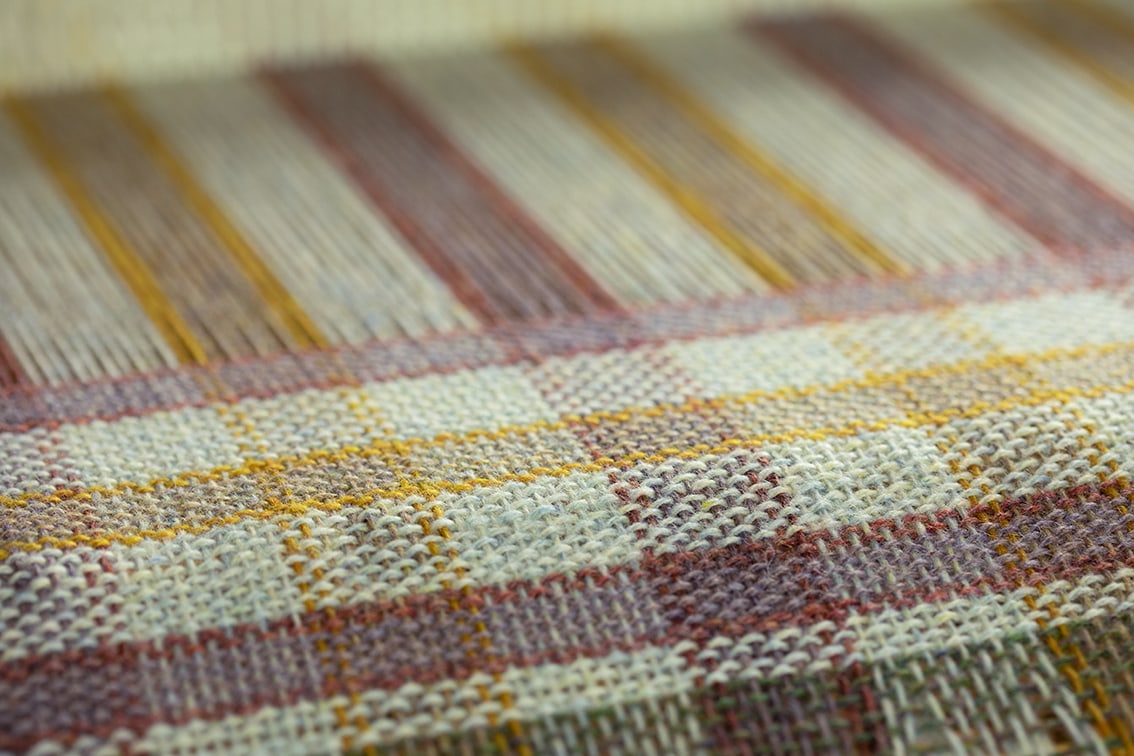 What do I need to complete this class?
Do I need a computer and internet access to use this class?
Yes, you will need a computer and internet connection.
What materials will I need to have ready at home to complete this online class?
A rigid heddle loom.
Stick shuttles.
Warping peg and clamp.
Threading hook.

A roll of brown paper that can be cut to the width and length of your intended woven piece (if your loom does not come with sticks which are used for keeping the warp separated while it is on the back roller).
Suitable yarn.
1 Pair of household gloves.
1 bowl or basin.
1 Block of pure unscented soap (preferably olive).
Hand towels.
Tape Measure.
What yarn will I need for this class?
Alice Starmore™ Hebridean 2 Ply pure new wool yarn has been used for all the woven pieces in this class. No other yarns have been used for this class and no responsibilty can be taken if other yarns are used unsuccessfuly. Please note that highly processed yarns, superwash yarns, worsted yarns and any yarns containing fibre other than pure new wool will not full successfully. Some woollen spun yarns may full but the results can be coarse and unpleasant to the touch and there is no guarantee that the correct widths and lengths can be achieved. Not all yarns are suitable for weaving.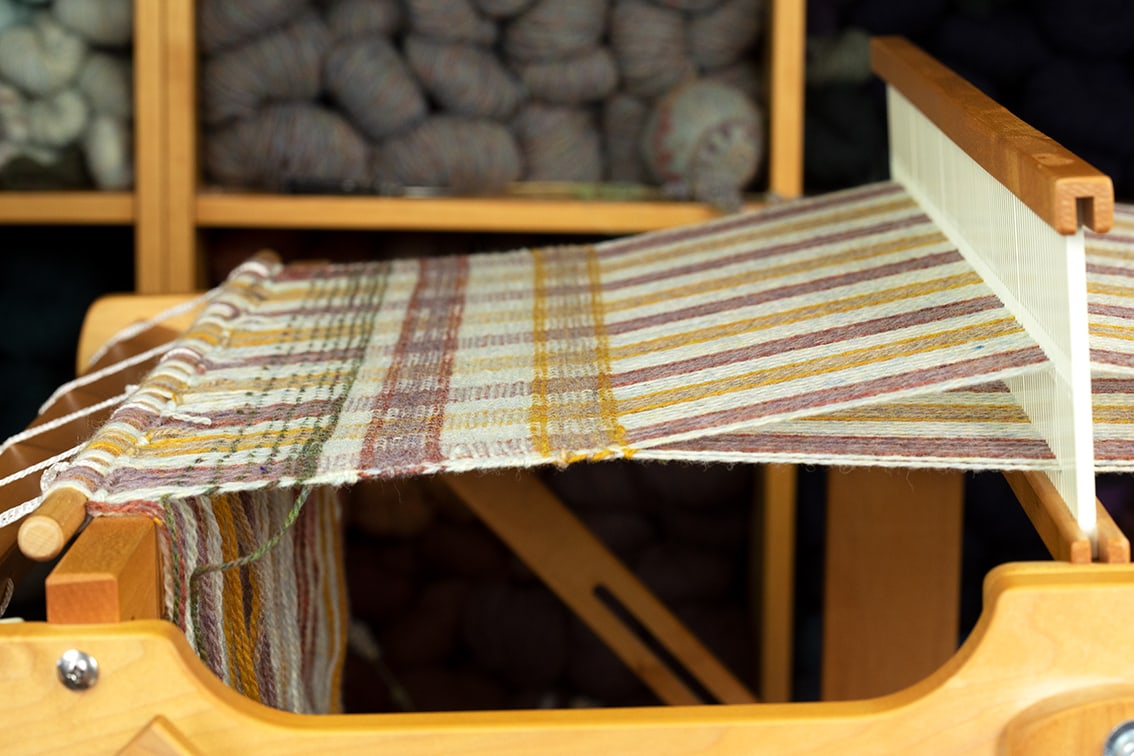 The Beginners Weaving Class is a digital online class containing video tutorials, imagery and online learning support. If you buy the beginners weaving class an account will be created for you on our steek dot scot website and you will be able to access the class online. You can only use this class if you have a computer and internet access.
Customers have a statutory right to cancel an order up to 14 calendar days after ordering, provided the online content has not been accessed via account login. Once the class content is accessed the return period is automatically waived. You can find our Terms & Conditions here.