In the Infinite Cable Class subscription you will learn how to read and understand charted cabled and textured patterns which include infinite lines of different weights. You will learn how to work a variety of textured patterns, make bobbles and simple openwork, all of which are combined to produce an elaborate design in one small square. You will also learn how to block, sew up seams and pick up stitches to make mitre-cornered edgings for a 24 square blanket or throw of heirloom quality. The techniques you will learn will enable you to knit any cabled and texured design with ease and confidence.
The class contains 2 hours and 53 minutes of comprehensive video tutorials and is suitable for all abilities. If you are a beginner knitter, please first go to the Video Tutorials section on the Virtual Yarns website for some basic knitting preparations. See the Cast-on Methods tutorial; the Knit & Purl tutorial; the Casting Off tutorial and the Tension tutorial for how to make and measure a Stocking Stitch swatch. Once you are comfortable and confident making a swatch and achieving an even tension you are ready to begin.
This class is entirely digital and contains no physical content. All class content is accessed online via our steek dot scot website so a computer and internet connection are essential to access the course and it is highly recommended that you print out a copy of the workbook. The workbook can be viewed online, but is also provided in a form that is suitable for printing on a home printer. You will also need to have materials on hand to use this course. You will find a list of required materials further down this page.
The Infinite Cable Class subscription is open to you for a full year from purchase date so that you can learn at your own pace.
The Mo Chridhe is shown here in Alice Starmore™ Hebridean 3 Ply in Driftwood colour, and also in a firmly-plied cream lambswool. If you wish to make a full Mo Chridhe throw in Hebridean 3 Ply you can buy a Mo Chridhe Yarn Pack from the Virtual Yarns website. The yarn pack contains the yarn required to make a Mo Chridhe throw in the Hebridean 3 Ply colour of your choice. You will also need the Infinite Cable Class for the instructions and tutorials.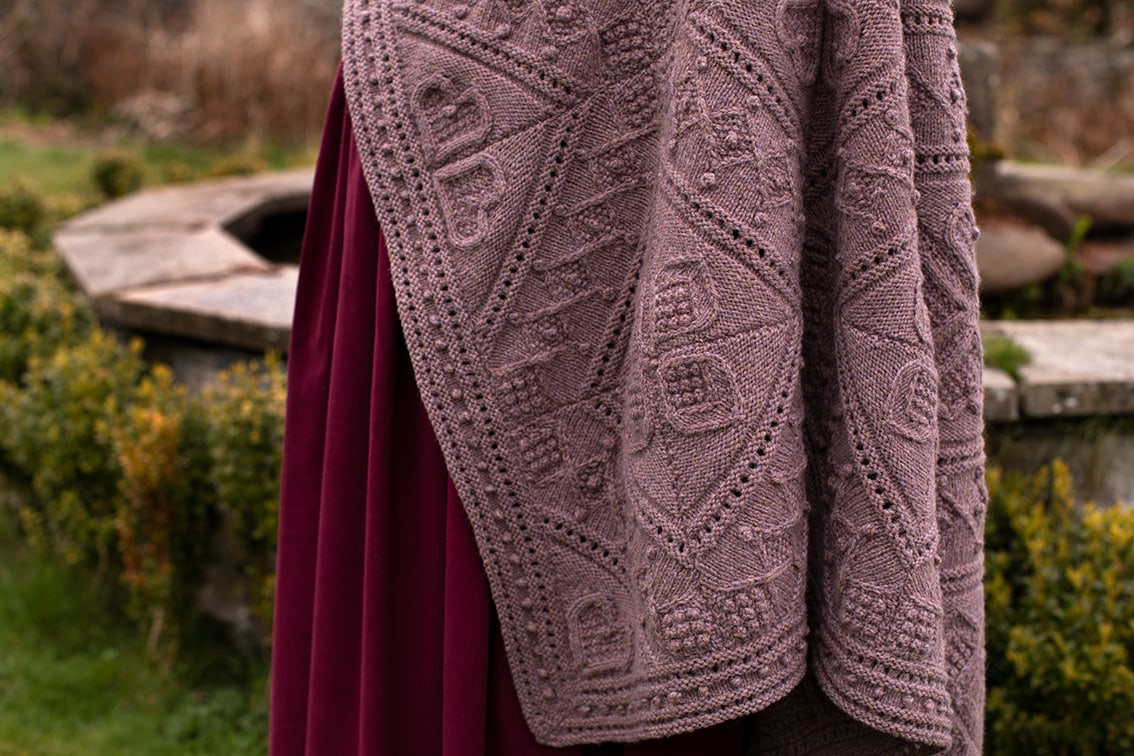 What do I need to complete this class?
Do I need a computer and internet access to use this class?
Yes, you will need a computer and internet connection, and also a printer, or access to a printer, if you wish to print out your workbook (which is recommended).
What materials will I need to have ready at home to complete this online class?
For the Squares and Edgings:
A pair of needles with a size appropriate to the chosen yarn which will produce the optimum
crisp clarity of the cables and textures.
1 Needle of a smaller size for knitting up edging stitches.
1 cable needle of an appropriate size to the yarn.
1 tapestry needle.
Dressmaker's pins for blocking, plus towel(s) for blocking.
Needles for the Mo Chridhe in Alice Starmore™ Hebridean 3 Ply:
1 Pair 4mm needles for knitting the squares and edgings.
1 3mm needle for knitting up the edging sts.
What yarn will I need for this class?
Cabled and textured patterns should always be knitted with a smooth, firmly-plied yarn in order to show the patterns to their best advantage. I recommend always using high quality pure wool yarn as the natural elasticity of wool makes knitting cabled patterns easy and effective. There are other yarns that will also produce highly sculpted results; for example, a firmly-plied cotton yarn can look beautiful, but it is very difficult to work with as there is no elasticity. It is also very heavy so when a large piece is made, the weight stretches and distorts the design. Fuzzy and fancy yarns are also unsuitable as they will obscure the patterns.
The Mo Chridhe throw is shown here in Alice Starmore™ Hebridean 3 Ply in the Driftwood shade. You can buy a yarn pack for this throw from our Virtual Yarns website.
The Mo Chridhe is also shown in a cream Firmly-Plied Lambswool.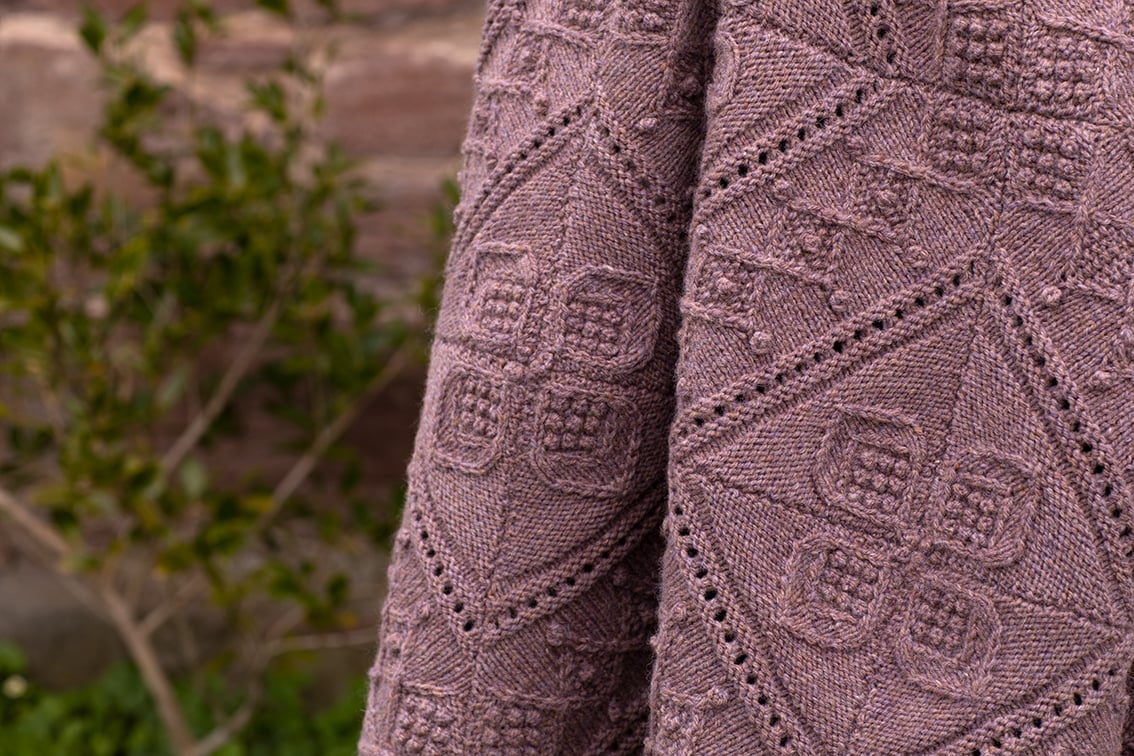 The Infinite Cable Class is a digital online course containing video tutorials, imagery, a workbook and online learning support. If you buy the Infinite Cable Class an account will be created for you on our steek dot scot website and you will be able to access the Infinite Cable Class for one year. You can only use this class if you have a computer and internet access and ideally a printer.
Customers have a statutory right to cancel an order up to 14 calendar days after ordering, provided the online content has not been accessed via account login. Once the class content is accessed the return period is automatically waived. You can find our Terms & Conditions here.