Creative Course 1 Extension – 6 Months
This 6 month extension is for the Creative Course 1 subscription and should only be purchased if you have a current valid course membership and would like an extra 6 months extension. You can find the details of the Creative Course below.
The Creative Course 1 subscription is designed to develop your creativity and crafting skills by means of KNITTING, FELTING & EMBROIDERING two types of hat – one with ear flaps and one with a round brim. As you follow the course you will also create numerous swatches that are miniature artworks in themselves.
This course is entirely digital and contains no physical content. All course content is accessed online via our steek dot scot website so a computer and internet connection are essential to access the course. The workbook and worksheets can be viewed online, but are also provided in a form that is suitable for printing on a home printer. You will also need to have materials on hand to use this course. You will find a list of required materials further down this page.
This course is extensive and cannot be completed in one day, and so it is open to you for a full year from purchase date so that you can learn at your own pace. To give an idea of timeline making a Fern Hat can easily be achieved within 7 days. All example hats can be comfortably made within the course of a year. The course contains 9 hours of comprehensive video tutorials. You do not have to watch them all at once – they are presented in small sections, allowing you to easily find and watch the videos relevant to whichever aspect you are working on. This means that you can focus your attention before moving on to the next stage.
This course will show you –
• How to knit and felt both flat and three-dimensional pieces.
• How to use embroidery stitches creatively to achieve a wide variety of effects for your own original artworks.
• How to use a three-dimensional piece as a canvas for embroidery.
• How to make all of the six embroidered hats featured.
• How to make felted buttons, beads, spirals and twirls.
• How to make pompoms and cords.
• How to apply decorations to a hat tail.
This course is suitable for all abilities, from beginner to expert. However, if you are a beginner knitter then you should first go to the free Video Tutorials section on the Virtual Yarns website for some basic knitting preparations. You will need to study the Long Tail Cast-on in the Cast-on Methods tutorial; the Knit & Purl tutorial; the Casting Off tutorial and the Tension tutorial for how to make and measure a Stocking Stitch swatch. Once you are comfortable and confident making a swatch and achieving an even tension you are ready to begin.
Depending on your personal objectives you can use this course in different ways. You can choose any, or all, of the following: The Full Creative Experience, The Felting Experience, Make Any Specific Example Hat. After completing the course your felting and embroidery skills can be applied in many different artistic directions.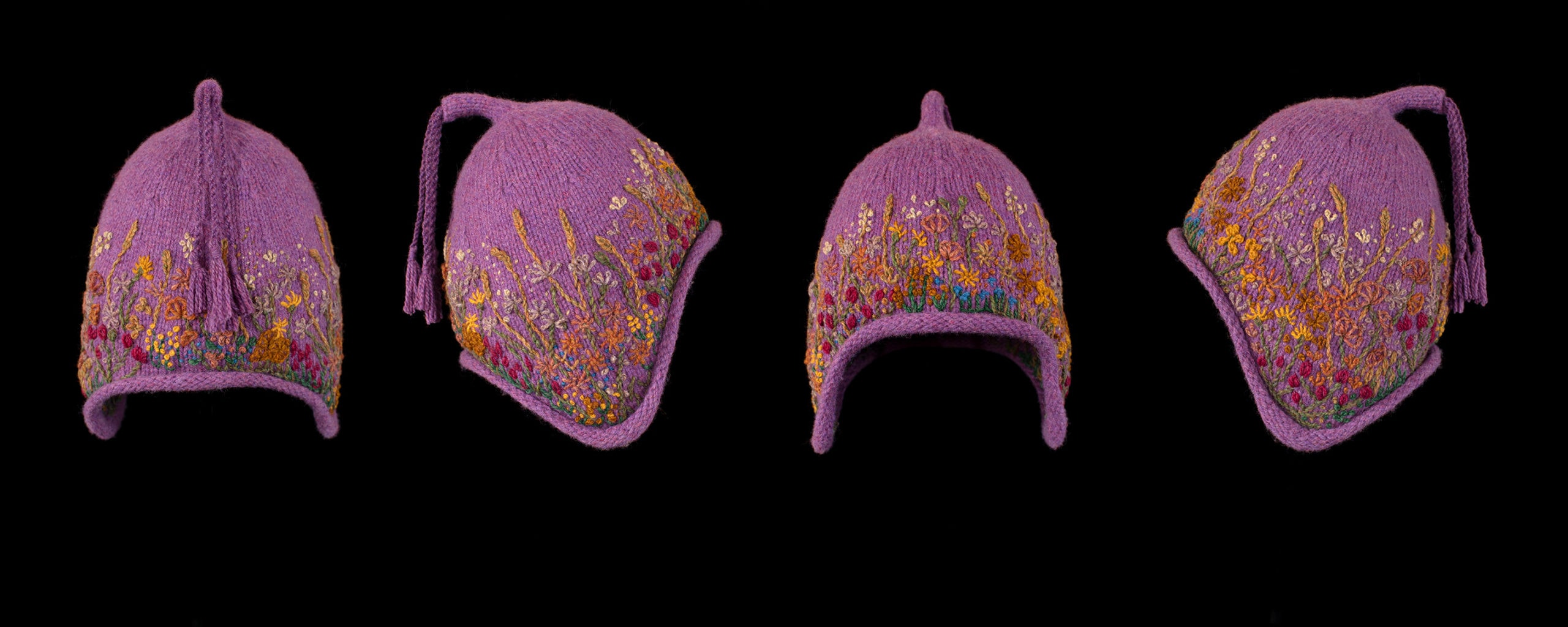 What do I need to complete this course?
Do I need a computer and internet access to use this course?
Yes, you will need a computer and internet connection, and also a printer, or access to a printer, if you wish to print out your workbook and worksheets (which is recommended).
What materials will I need to have ready at home to complete this online course?
1 Set of double-pointed 5mm needles or a circular 50cm-long 5mm needle.
1 Set of double-pointed 4.5mm needles.
1 Pair of 3.25mm needles for button and bead casings.
1 Pair of 3.75mm needles for spirals and twirls.
1 pair of 4mm needles.
A 3mm needle.
A 2.5mm needle.
A 5.5mm knitting needle.
A Size 18 tapestry needle.
A Size 20 tapestry needle.
Bodkin.
1mm diameter rubber thread/cord (for making felted beads).
1 Pair of household gloves.
1 Bamboo Felting Mat – Minimum width 40cm and minimum length 50cm.
1 Polystyrene female head form.
1 bowl or basin (or 2 if you are not using a sink).
1 Block of pure unscented soap (preferably olive).
2 Hand towels.
1 Small dish cloth.
1 Small cylindrical glass or smooth plastic jar.
Tape Measure.
What yarn will I need for this course?
Alice Starmore™ Hebridean 2 Ply pure new wool yarn has been used for all the felted designs and swatches in this course. It is a unique artisan yarn which has been designed and made to ensure it can be felted to perfection using the processes demonstrated in the video class. No other yarns have been used for this course and no responsibilty can be taken if other yarns are used unsuccessfuly. Please note that highly processed yarns, superwash yarns, worsted yarns and any yarns containing fibre other than pure new wool will not felt successfully. Some woollen spun yarns may felt but the results can be coarse and unpleasant to the touch and there is no guarantee that the correct sizes, shapes and effects can be achieved.
Can I buy a yarn pack for this course?
Yes, you can buy a yarn pack in a choice of your own colours which includes 100g of Alice Starmore™ Hebridean 2 Ply yarn in a main colour, and 25g each of 6 other colours of Alice Starmore™ Hebridean 2 Ply yarn. The yarn pack is available on our Virtual Yarns website.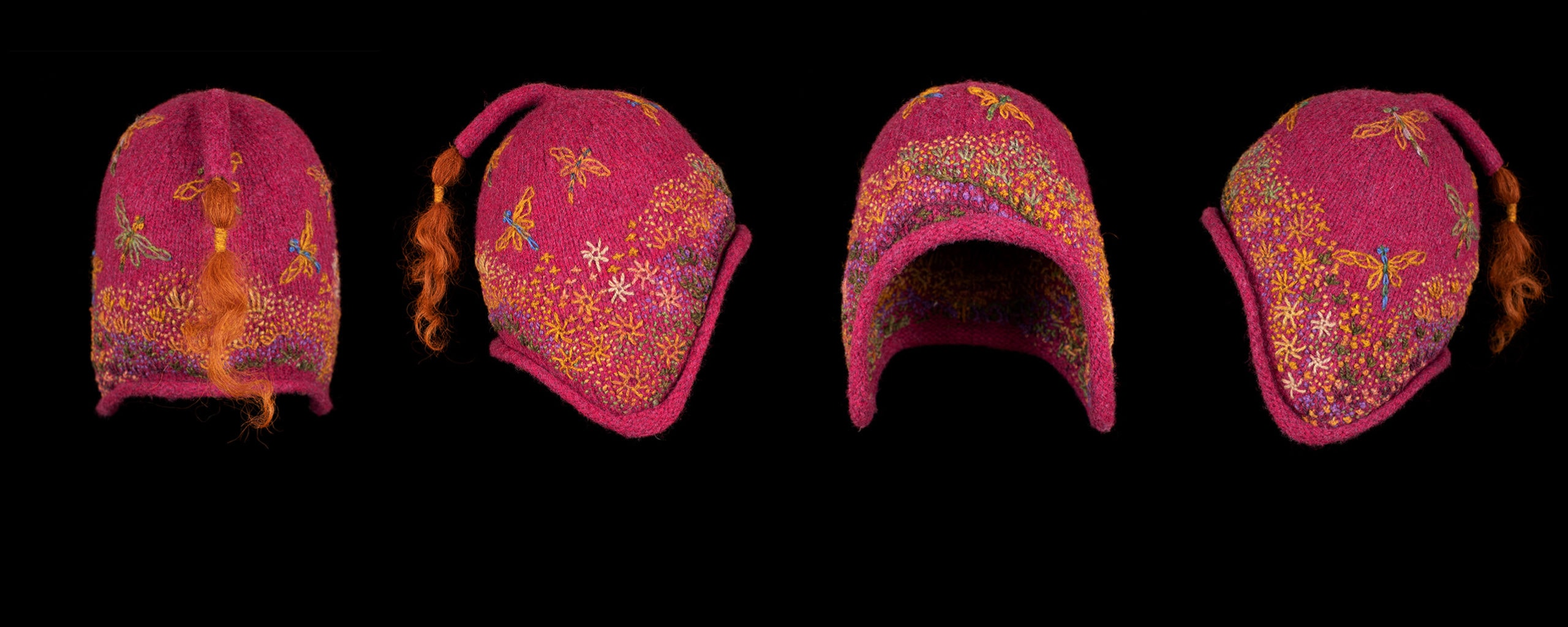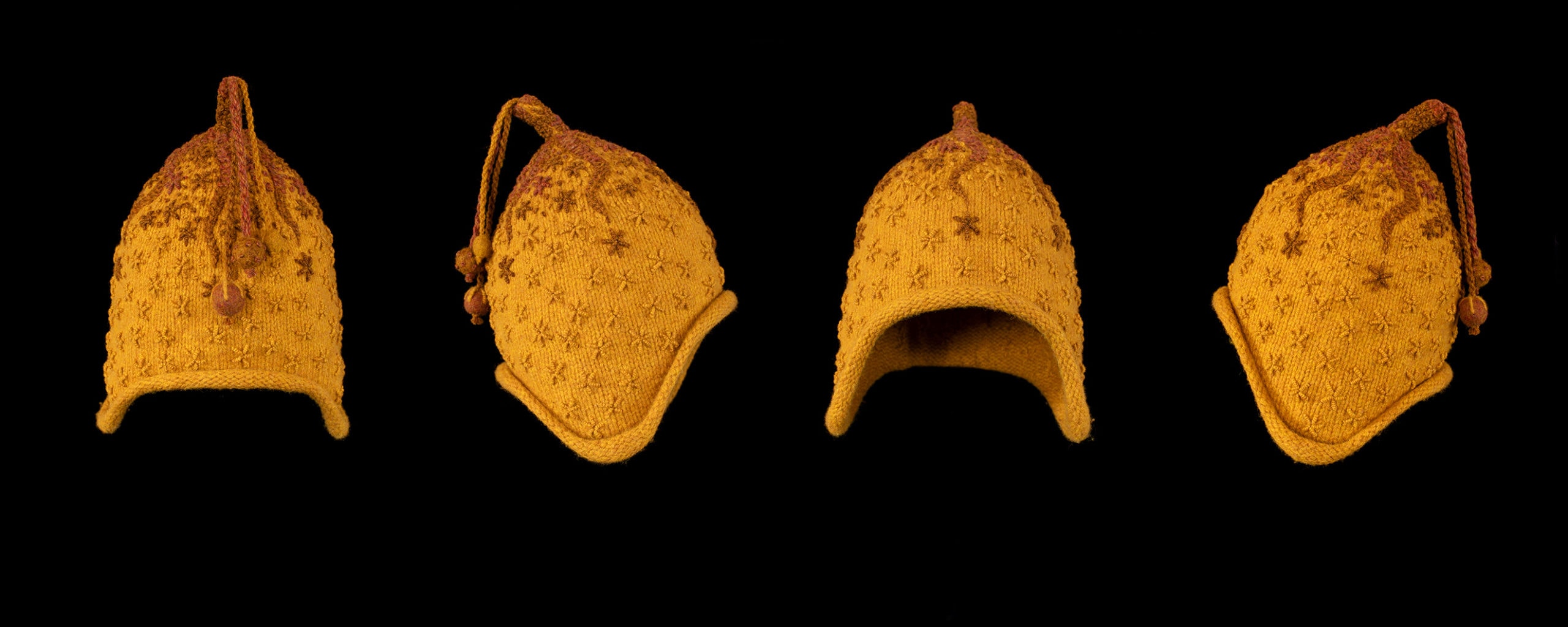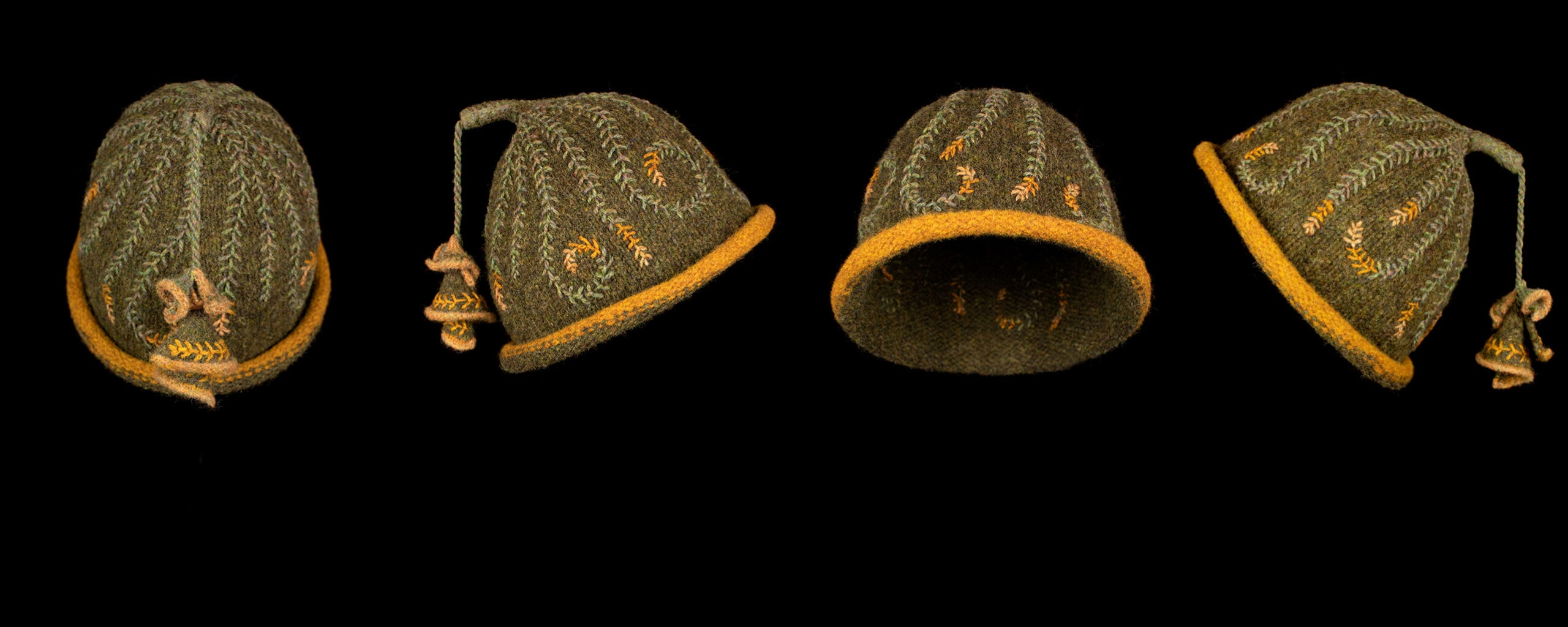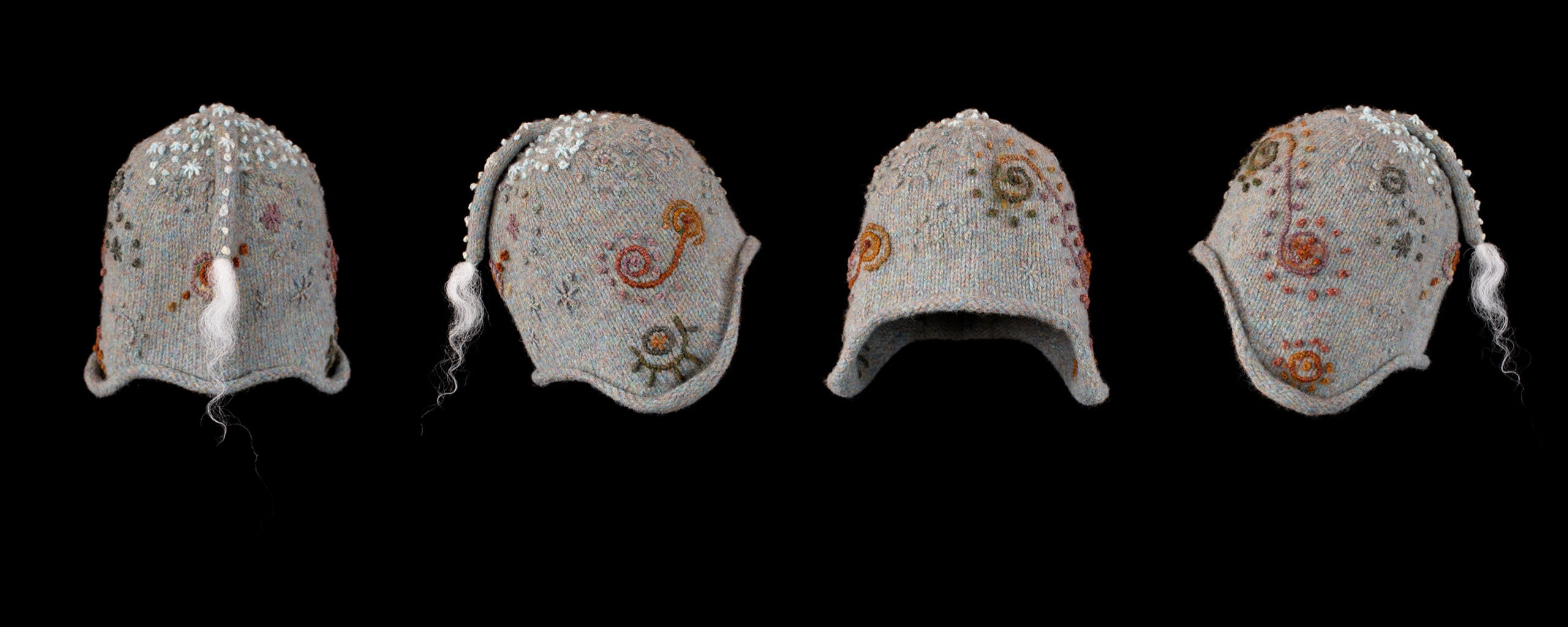 Creative Course 1 is a digital online course containing video tutorials, imagery, a workbook and online learning support. If you buy Creative Course 1 an account will be created for you on our steek dot scot website and you will be able to access Creative Course 1 for one year. You can only use this course if you have a computer and internet access.
Customers have a statutory right to cancel an order up to 14 calendar days after ordering, provided the online content has not been accessed via account login. Once the course content is accessed the return period is automatically waived. You can find our Terms & Conditions here.